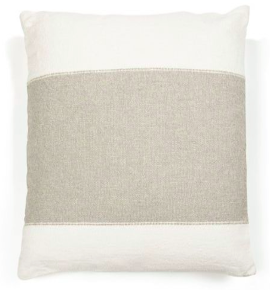 Charlotte Pillow Cushion
$182.00
Clear, crisp lines, but a very slubby, textured fabric – this is Charlotte.
Grey/flax color in the center, finished with oyster stripes at each end. It is finished with 1.5-inch fringe edges at each side

48% linen – 32% cotton – 8% vi – 6% acrylic – 3% polyamide – 3% polyester
washed finish
Does not include insert
25x25

All imagery is owned by Libeco Linens.