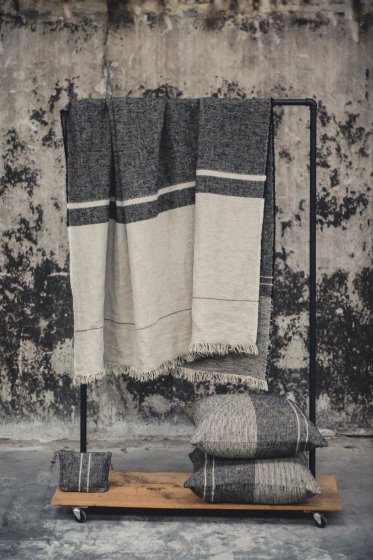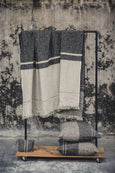 Francis Throw
$412.00
The Francis throw is made of a soft and luxurious fabric. Its design contains a few different stripes, yarns and constructions but it's the combination of natural flax and black shades that catches the eye.
 The central section of this throw is a black/flax plain weave construction, while the top end is a black/flax small stripe and the bottom end is solid flax with a single black stripe. Both ends are finished with a flax fringe.
Washed finish
55 x 86.8
All imagery is owned by Libeco Linens.